Quality Animal Feed
The owners of Stevens Feed Mill Inc in Stevens, PA are farmers; therefore, they know that quality animal feed is vital for healthy growth of the livestock. We offer you a large selection of in stock bagged feeds. Our staff has extensive knowledge in agriculture to provide you with professional assistance. Our sales and servicemen will make weekly service calls for your convenience. We are open on weekdays as well as Saturdays.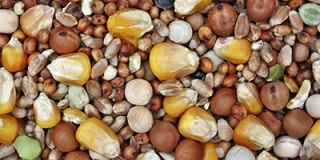 Our Locally Owned Feed Mill Manufactures:
Base Mixes
Complete Feeds
Concentrates
Call Us
Give us a call or contact us to place your order.